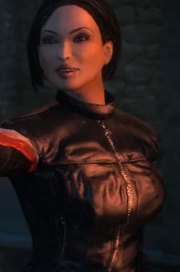 Jade Tan is a character is Just Cause 2. She works as a spy in the game and helps Rico Rodriguez in his mission of riddin the island of Panau it's historic leader. She usually works undercover.
She was born in 1981.
Besides not bieng Japanese she sounds like she has a Japanese accent in the game.